We are in the beginning stages of building our new pub crawl app.  This app will help you plan awesome pub crawls yourself.  We will give you all the information you need to have a fantastic day and night out in the city of London.  If you don't want to create your own crawl, you can use our crawls.  We create and crawl our maps to make sure the pubs and locations we pick are a great time for everyone.  Our pub crawl app will help you find each pub on your crawl and entertain you with music you can play on your crawl.  Get fun ideas, order cool shirts and maps with your crawl on them.  The London Pub Crawls App is due to come out in a month (July 2015).  Let's have fun together!
This app will eventually contain:
Crawl ideas
Crawl themes
Crawl maps
Pub names and info about each one
LPCO Radio – listen to music while you crawl
Weather
A place to buy your cool pub crawl T-Shirts
A map to show you your location in real time while you're crawling
Interactive maps
AND A LOT MORE!
The app is full of great features and fantastic crawls.  Maps, Information about pubs, music, pop-up information for historical areas and places of interest, and so much more!   You can either search for London Pub Crawls Org App or you can follow the links below to find it on the Google and Apple apps site.  Even easier is to scan our QR codes to go right to the app location for purchase.  We hope you love our app!
Thanks for stopping by and we hope to have the app out soon!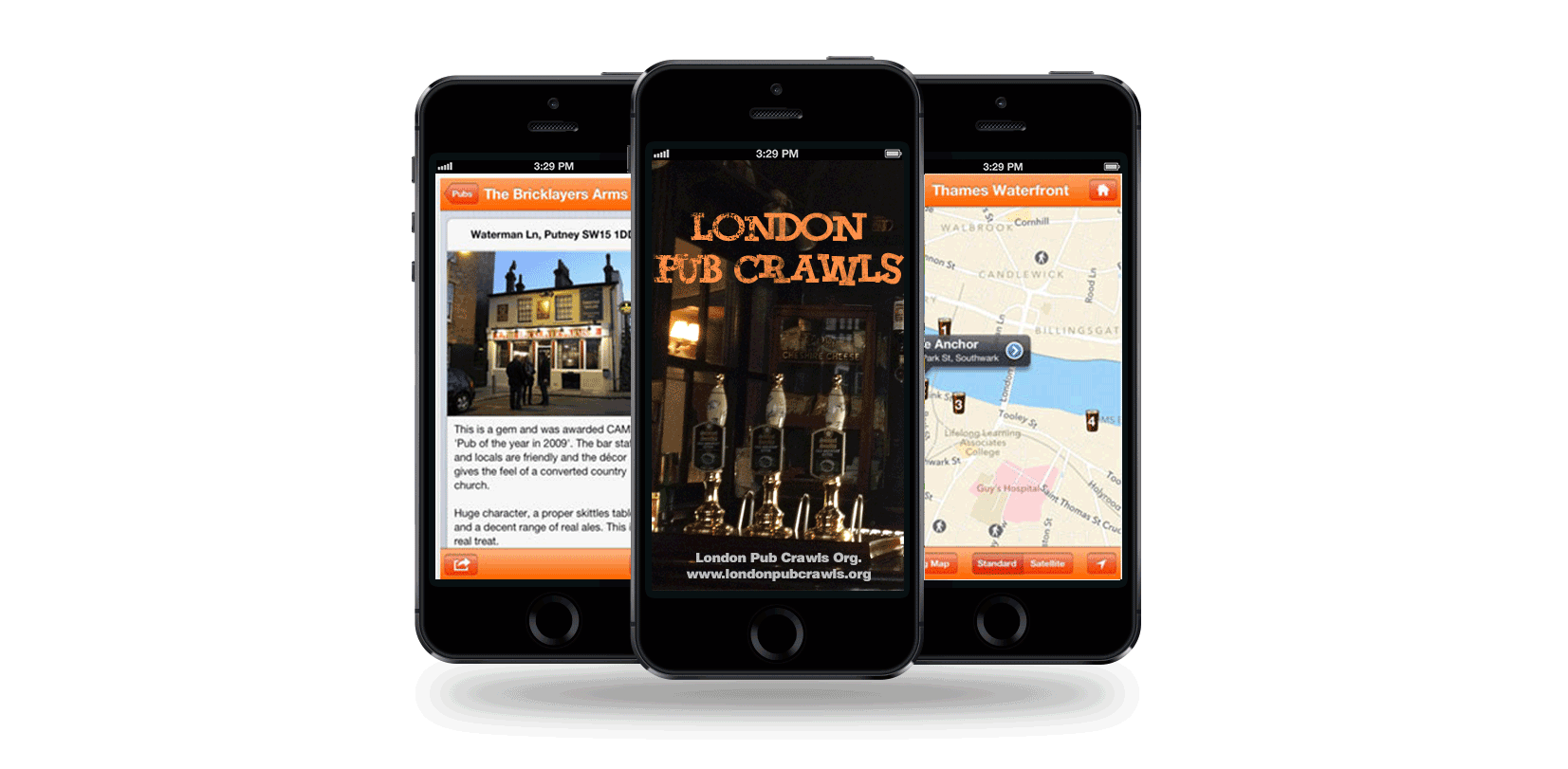 ---
---
Get the LPCO Klassic Rock Radio Station App NOW! – NEW!
We have our new radio station app ready to go!  Download it TODAY and start enjoying some truly classic rock.  Our station plays all kinds of music, but specializes in Classic Rock, Blues, Reggae, Jazz and Bluegrass/Folk.  Download our app, kick back and enjoy the great tunes.  Thanks for listening!